Apricots roasted with honey and Fleur de sel
Serves 4 - Preparation time : 25 minutes
Image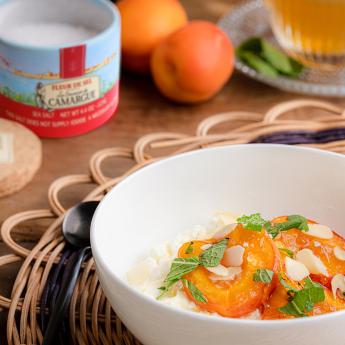 Image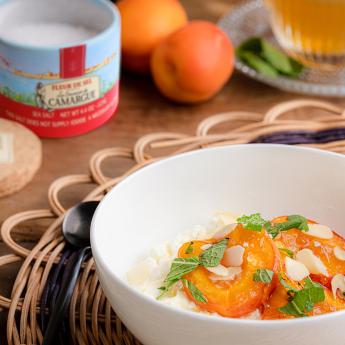 Ingredients :
6 apricots
25 g sliced almonds
3 tsp honey
20 g butter
4 sprigs of mint
Le Saunier de Camargue fleur de sel
300g of fromage blanc
Instructions :
Preheat the oven to 180°C (gas mark 6)

Cut the apricots in half and remove the stones. Place them skin down in a baking dish lined with greaseproof paper, then pour the honey over them. Add the slithers of cold butter. Cook for 15 minutes (or 20 minutes if the fruit is still firm).

Sprinkle with Le Saunier de Camargue fleur de sel and serve with the fromage blanc, finely chopped mint and sliced almonds.