Greek black Olive Bread
This recipe was developped by Le Saunier de Camargue in collaboration with Dan Bessoudo, French Michelin-starred chef.
Image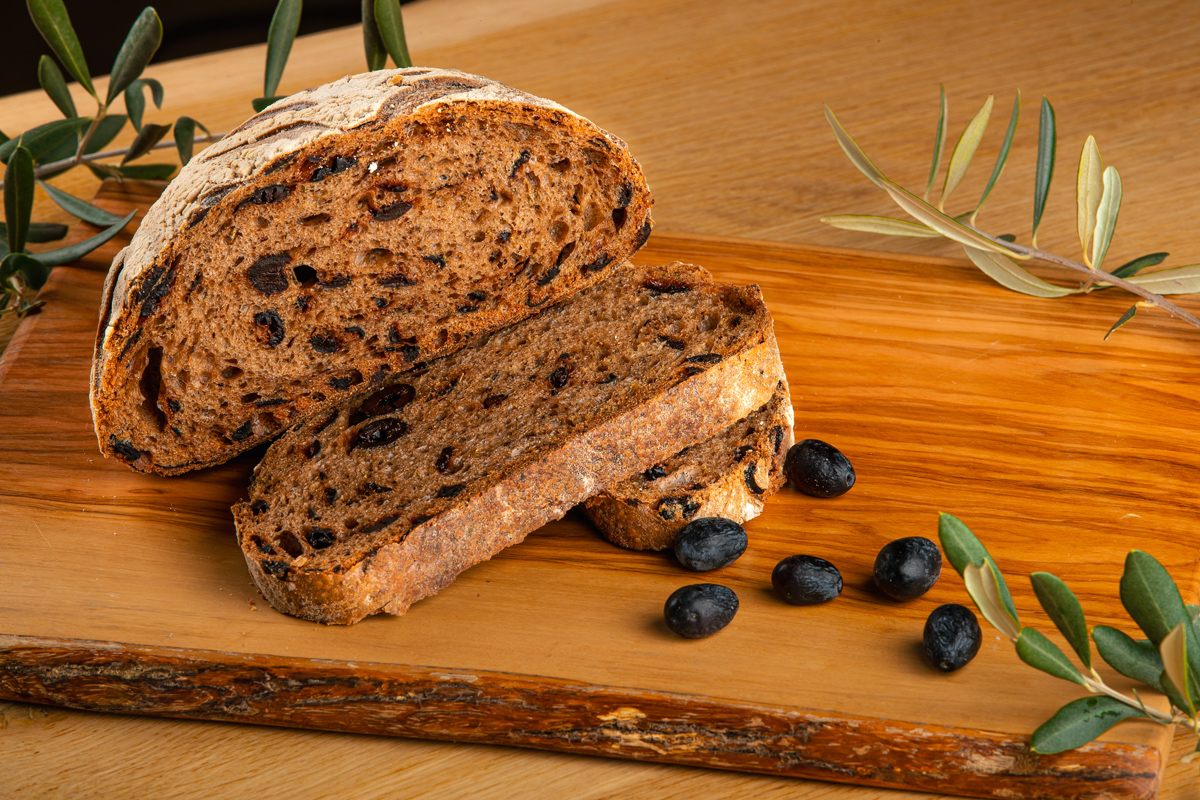 Ingredients :
Bread dough :
- 350 g wholemeal flour
- 15 g fresh baker's yeast
- 15 cl lukewarm water
- 10g La Baleine fine sea salt
- 5 cl olive oil
- 175 g plump, pitted and partially chopped Greek black olives
Instructions :
1) Mix your Le Saunier de Camargue fine sea salt with the wholemeal flour.
Crumble the baker's yeast with your fingertips, then pour the lukewarm water over it at knead with a dough hook running at medium speed.
2) Add 3 cl of olive oil while continuing to knead with the mixer for at least 8 minutes.
You can stop when the consistency is uniform and the dough forms a ball at the bottom of the mixing bowl.
Add the olives and run the dough hook for another minute to spread them well throughout the dough.
3) Take the dough ball out of the mixing bowl and cover it with a slightly damp cloth.
Let the dough sit for at least 90 minutes in an oven set to 38°C.
4) Once it has doubled in size, knead the dough by hand for a minute and then shape it into an oval.
Place cling film (oiled with 1 cl of olive oil) over the dough and put it back in the oven at 38°C for another 90 minutes.
5) Remove the dough and brush it with olive oil (1 cl).
6) Pre-heat the oven to 220°C and bake for 35 to 40 minutes, until the bread is a nice golden brown with a pronounced crust.
Take the bread out and let it cool.