Grilled Peach, Chive, Basil and Ricotta Crostini with Sea Salt
Prep time:  15  minutes   Cook time:  8 minutes     Serves: 6-8
Image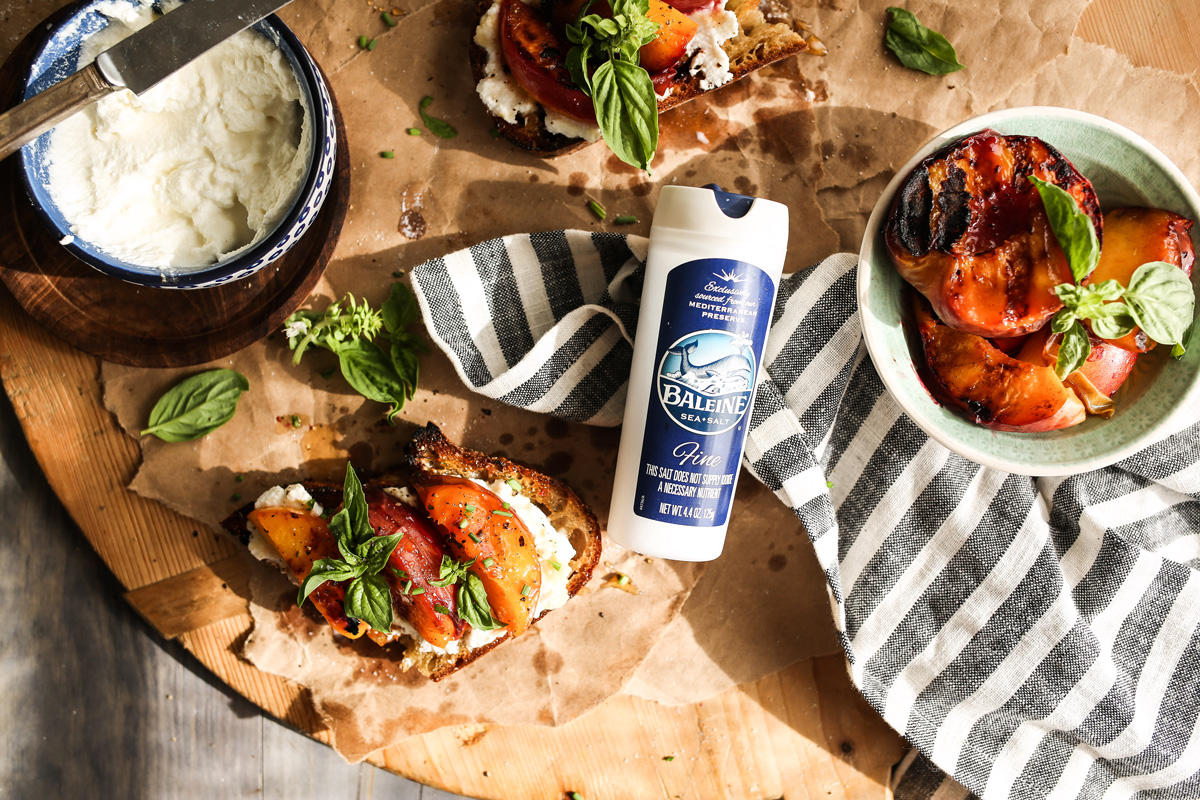 Ingredients :
3 peaches, cut in half, pits removed
1 loaf of a crusty bread, such as sourdough or baguette, sliced
¼ cup olive oil
1 cup ricotta cheese
Honey
Fresh chives, minced
Fresh basil
La Baleine Fine Sea Salt
Fresh ground black Pepper
Instructions :
1) Preheat your grill to medium-high heat.
2) Generously brush the peaches and bread slices with olive oil. Place the peaches on the grill, cut side down, and cook for 4 minutes, then flip over and grill for another 4 minutes. When you flip the peaches, add the bread to the grill, cooking it for 2 minutes before flipping it and cooking for an additional 2 minutes. Remove the peaches and bread from the grill and allow to cool slightly.
3) Slice the peaches, and feel free to cut the bread slices in half if you'd prefer smaller crostini.
4) To assemble the crostini, spread the ricotta cheese over the bread. Top with peach slices, drizzle with honey, sprinkle with fresh chives and basil, and finish with a sprinkle of La Baleine Fine Sea Salt and fresh ground pepper. Serve and enjoy immediately!