Mild onions with provencal stuffing
Serves 6 - Preparation Time : 60 minutes
Image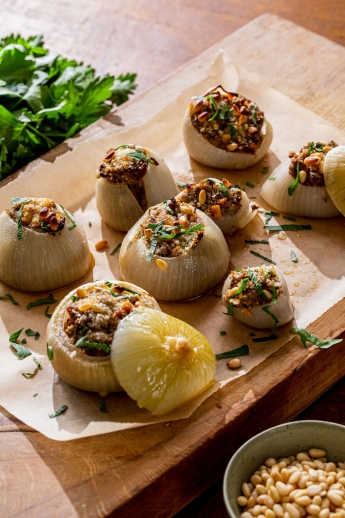 Image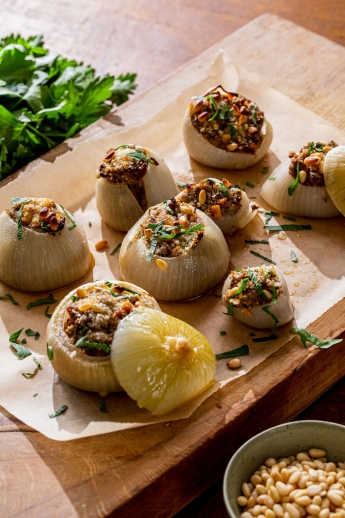 Ingredients
6 white onions
2 zucchinis
4 tbsp breadcrumbs
200 g minced beef
200 g minced pork or ham
1 clove garlic
1 egg
1 tbsp pine nuts
3 dried tomatoes
Parsley
Olive oil
La Baleine Fine sea salt
Instructions :
Place the onions and courgettes in a pressure cooker and cook for about 20 minutes. If you don't have a pressure cooking, cook the vegetables in boiling water for about 30 minutes.

Once cooked, separate the different layers of the onions using a spoon. The largest ones will be used to hold the stuffing. The smallest ones will be used in the stuffing.

Prepare the stuffing: mix the rest of the cooked onions, the cooked courgettes, the clove of garlic, the minced beef and minced pork, the egg, the dried tomatoes and the parsley in a blender. Add salt and pepper and half of the breadcrumbs. Mix and fil the onion shells with the stuffing mixture.

Sprinkle the stuffed onions with the remaining breadcrumbs, the olive oil and the pine nuts and cook in the oven at 180°C for about 15 minutes.