Pan-Fried Feta with Herb Honey
Image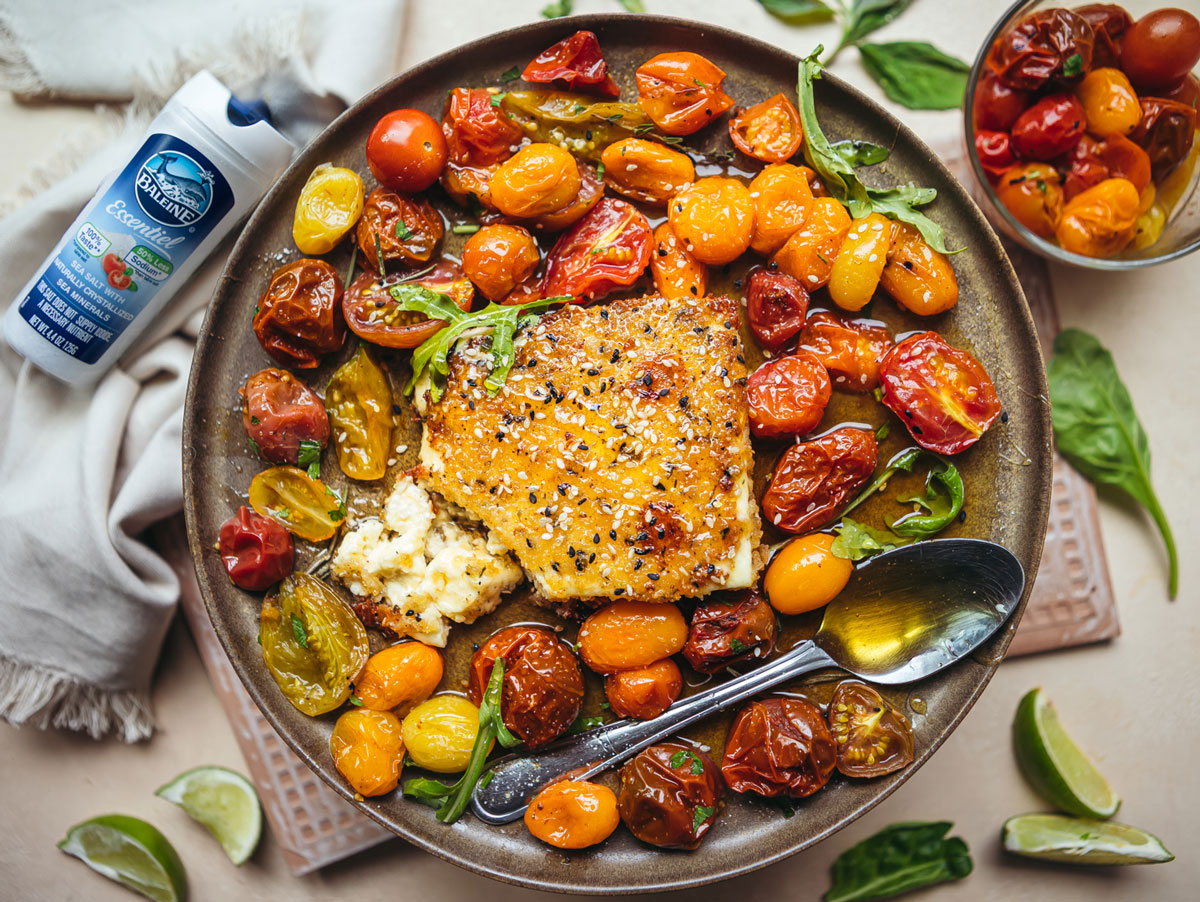 Ingredients
1 10-12 oz block feta cheese
1/2 tbsp flour
1/3 cup panko breadcrumbs
1 tbsp fresh thyme leaves, stems discarded
2 tsp La Baleine Essentiel Sea Salt
Coarse black pepper
Sesame seeds optional
1 tbsp olive oil
1 cup cherry tomatoes
2 tsp dried basil and oregano
Herb Honey
1/4 cup wildflower honey
1 tbsp fresh thyme leaves, stems discarded
Instructions
Make the herb honey by combining all the ingredients. Set aside.
Season cherry tomatoes with 1 tsp of La Baleine Essentiel Sea Salt, dried basil and oregano. Roast on a baking sheet at 400 degrees F for 10 minutes, or until the tomatoes begin to pop. Remove from the oven.
To a medium sized bowl, add flour, panko breadcrumbs, thyme, sesame seeds (optional) and the remaining salt and pepper. Dip feta in water, then coat in the panko mixture, pressing lightly so the crumbs adhere. The water will act like an egg wash to help the breadcrumbs stick to the cheese.
Heat olive oil in a cast iron skillet. Add the cheese as soon as the oil gets hot and lightly fry for 2-3 minutes per side, or until golden brown. Transfer the feta to a plate.
Serve the feta warm, drizzled with the herb honey and cherry tomatoes. Enjoy!