Salmon tartare with Fleur de Sel
Image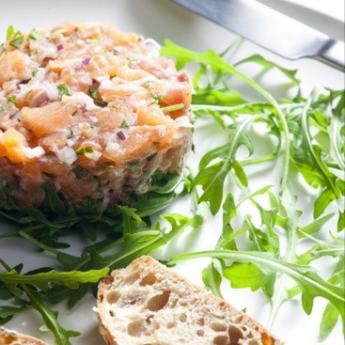 Image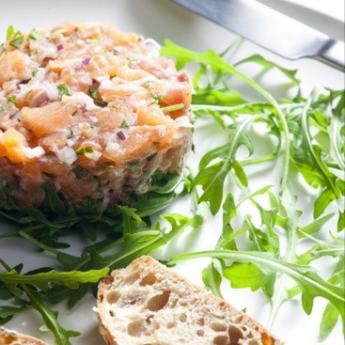 For 2 people:
- 200 g of fresh salmon fillet, with no skin and bones
- 2 onions
- 2 tbsp of olive oil
- La Baleine Fleur de Sel
- Black pepper from the mill
Preparation:
Useful tip: Put the salmon in the freezer for 15 minutes to firm up its flesh.
Start by cutting up the salmon into chunks; set aside in a suitable container.
Peel the onions, chop them finely and add them to the salmon. Add a few pinches of La Baleine Fleur de Sel to the mix.
Mix the preparation to obtain a uniform consistency.
Season to taste.
Keep in the fridge for at least 1 hour.
When serving, cover each portion with a generous drizzle of olive oil.