Salted Chocolate Bread Pudding
Prep Time: 10 minutes - Cook Time: 1 hour - Servings: 8
Image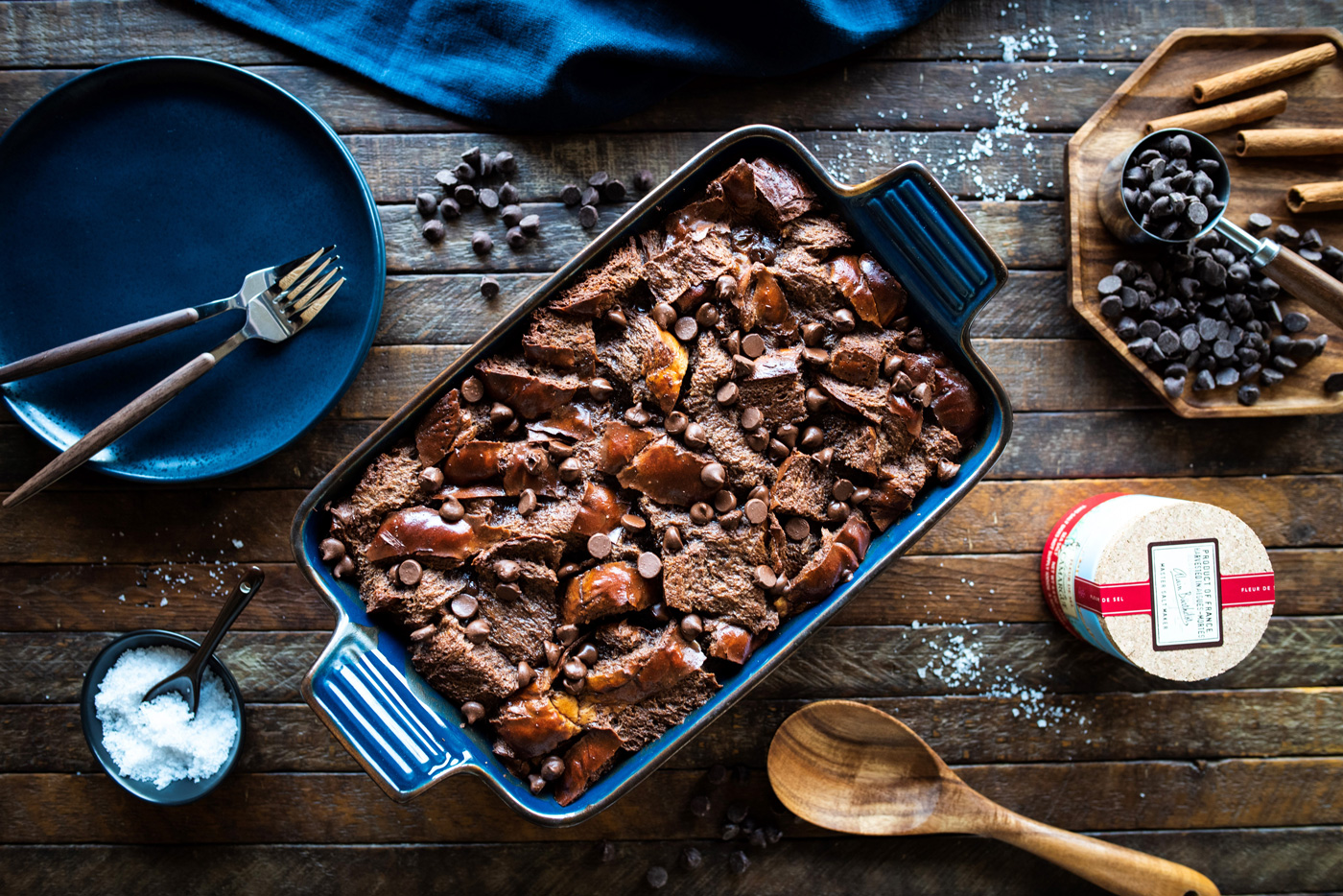 Ingredients :
1 lb. Challah Bread Loaf
8 tbsp. Butter
14 oz. Semi-Sweet Chocolate Chips
4 cups Evaporated Milk
1 cup Sugar
⅓ cup Brown Sugar
La Baleine Fine Sea Salt
4 Large Organic Eggs
1 tbsp. Honey
1 ½ tsp. Vanilla Extract
1 tsp. Ground Nutmeg
½ tsp. Ground Cinnamon
¼ tsp. Ground Turmeric
Instructions :
Image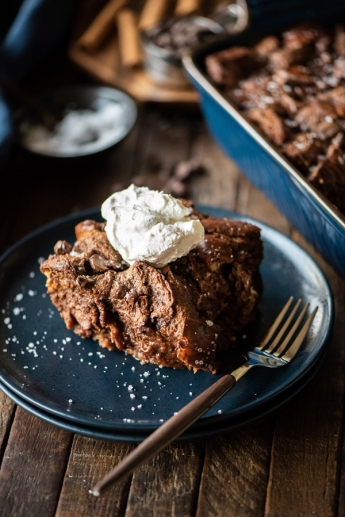 1. Cut the challah bread into cubes then set to the side.
2. Add butter and 12 oz. chocolate chips (save 2 oz. for later step) to a warm pot on low heat and stir
until melted. Remove from heat.
3. In a large bowl, combine evaporated milk, sugar, brown sugar, honey, vanilla extract, nutmeg,
cinnamon, turmeric, and eggs. Stir until smooth. Fold these ingredients into the melted chocolate.
4. Add bread cubes into a casserole dish. Add 1 oz. chocolate chips in between the bread cubes. Cover
evenly with the chocolate custard. Cover and refrigerate for at least 1 hour.
5. Before baking, add 1 oz. chocolate chips over the top of the dish. Bake for 45 minutes at 350
degrees.
6. Sprinkle sea salt evenly over the top of the dish and allow the cool for 10 minutes.
7. Serve warm with whipped cream or vanilla ice cream.
Image