Spring Peas and Asparagus Pasta
yield: 4 prep time: 10 Min. cook time: 20 Min. - total time: 30 Min.
Image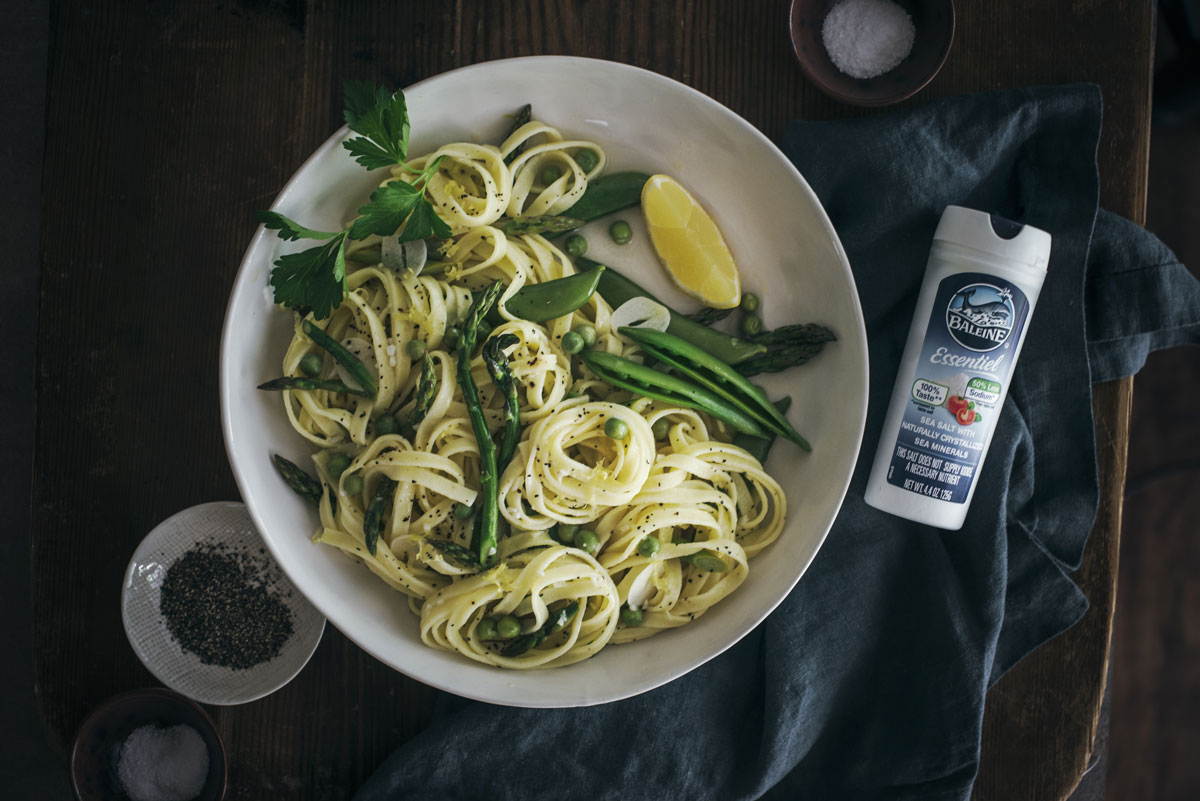 Ingredients :
16 ounces fresh or dried linguine pasta
2 tablespoons unsalted butter
2 tablespoons olive oil
2 - 3 cloves of garlic, minced
1 ½ - 2 cups fresh asparagus, trimmed in cut into 1 ½ - 2 inch pieces
1 cup peas, fresh or frozen
½ cup white wine
La Baleine Essentiel Sea Salt, to taste
Ground black pepper, to taste
1 lemon, juiced and zested
shaved or grated Parmesan cheese, for serving
Instructions :
Bring a large pot of water to boil, once boiling add in the pasta and cook according to the package directions. When the pasta is al dente, drain and set aside for serving.
In a large skillet, add the olive oil and butter and heat over medium heat until butter has melted.
Place the minced garlic, asparagus pieces, and peas in the skillet and saute until just starting to become tender, about 3 - 4 minutes.
Pour in the white wine, and allow to simmer for an additional 4 - 5 minutes.
Season with the black pepper and La Baleine Essentiel Sea Salt, to taste.
Add in the lemon juice and zest. Serve over the drained, cooked pasta and garnish with parmesan cheese if desired.
Notes
You can substitute the vegetables with any seasonal favorites, adjust time if needed depending on vegetables used.
You can add in your favorite protein, such as cooked chicken.
You can use any type of pasta you prefer, I enjoy using fresh linguine, but dried linguine works just as well.