Turkish Eggs with mustard and curry leaves
Image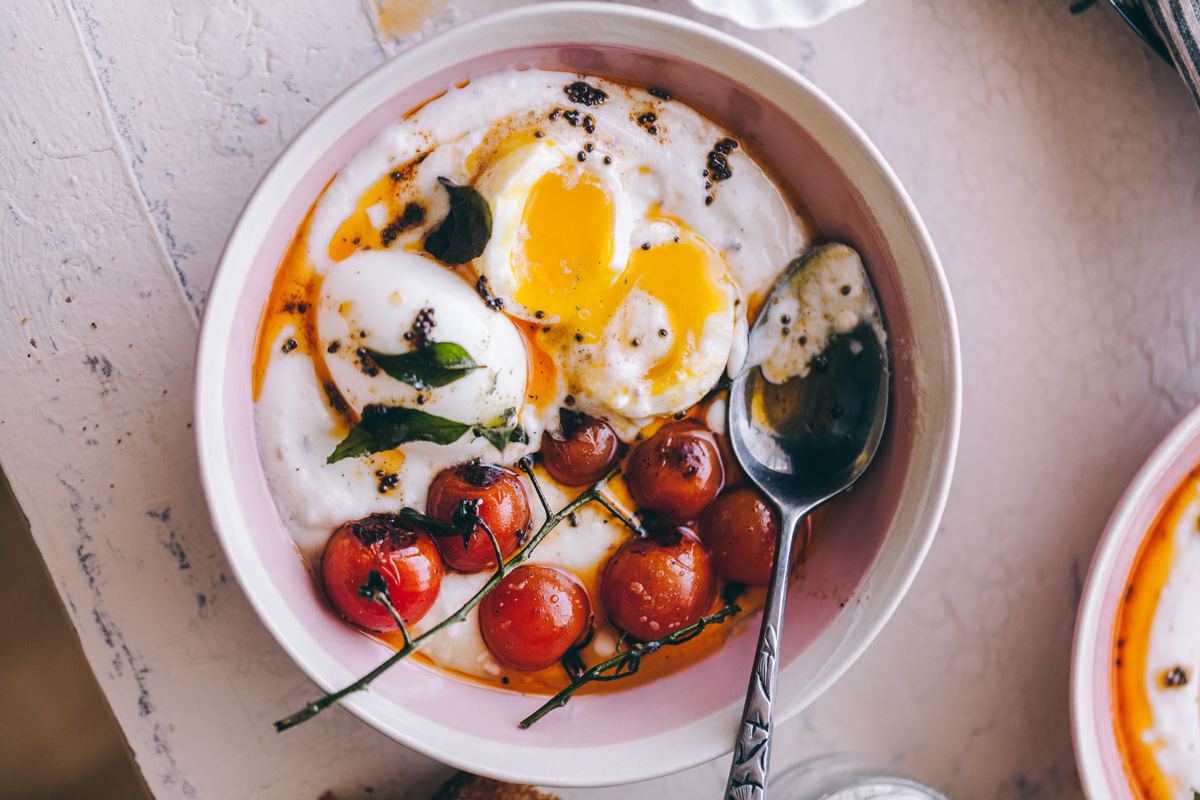 Image
Image
INGREDIENTS: 
Thick greek yogurt or hung yogurt – 2 cups
Cumin seeds - 1 tablespoon
La Baleine Essential sea salt - 1 teaspoon
Cheery tomatoes – 7 to 8
Sugar – 1 teaspoon 
Soft boiled eggs - 4
Curry leaves – handful 
Black mustard seeds – 1 teaspoon 
Paprika or Kashmiri chili powder – 1 teaspoon
Oil – 2 tablespoons 
For curry leaves infused salt :
5 dried curry leaves 
2 tablespoons La Baleine coarse salt
Instructions
For the curry leaves salt, crush the dried curry leaves and then mix it with the course sea salt by slightly crushing it using a mortar and pestle.  Store in a clean dry airtight jar.
In a small pan, dry roast the cumin seeds for couple seconds. Then coarsely crush it using a mortar pestle or coffee grinder. 
Add salt, sugar and grind cumin seeds to the yogurt and mix it around. Place it on the serving bowl. 
In a cast iron pan drizzle little oil and bring it medium heat, Layer the cherry tomatoes and let it sizzle for few minutes. Turn it around occasionally. Sprinkle little salt on the tomatoes as it sizzle and chars. 
Place the charred tomatoes on top of the yogurt. Peel the soft-boiled eggs and place two in each bowls. 
Now place a small pan in medium heat and pour the oil. Once the oil heats up, scatter the mustard seeds and curry leaves. It will scatter (be careful). Switch off the heat and let the spice and herb sizzle in hot oil for few seconds. Finally sprinkle the paprika and give a mix. 
Spoon the warm oil along with mustard seeds, crispy curry leaves on the yogurt. Be generous as you pour the oil all around. 
Finally sprinkle little bit of the curry leaves salt. 
Enjoy it right away with some crusty bread.